WECLOME TO WUYI TRAIL RACE
Experience the ultimate adventure run through the mystical Wuyi Mountains in the northern Fujian province of China. A World Heritage site that is home to the famous oolong tea farms and landmark cliff mountains that is the setting for an incredible trail adventure race unlike anything else in the world. 
Through your passion for adventure running, you will experience breathtaking sights and delicate scents that Mount Wuyi has to offer as you run in an 8K, 16K, 42K, 60K, or 110K race at the International Wuyi Trail Race. A mystical journey that must be experienced for all adventure runners, begin planning your adventure and register today!
MT. WUYI
The Wuyi Mountain landscape is characterized by beautiful winding river valleys flanked by massive column cliffs that provide breathtaking scenic views only seen on the Wuyi trails.
TEA FIELDS
Enjoy the powerful flavor and fragrance of the world-renowned oolong and black tea as you run the trails through the beautiful tea fields at the foothills of Mount Wuyi on your adventure.
ADVENTURE
Participants will experience local culture as their trail running journey takes them through villages, tea farms, and deep into the Wuyi mountains for a mystical adventure race.
RACE DATES: NOVEMBER 6-7, 2021
Get a preview of incredible race experience you will have running at Mt. WuYi.
The WuYi Trail Race features 5 distances to run for all levels of adventure runners.
The Wuyi Trail Race is an International adventure race experience that allows you to connect with the local mountain lands as the natives, to get off the beaten path and see this amazing part of the world through the eyes of running. A true bucket list adventure that will bring you amazing memories of a lifetime!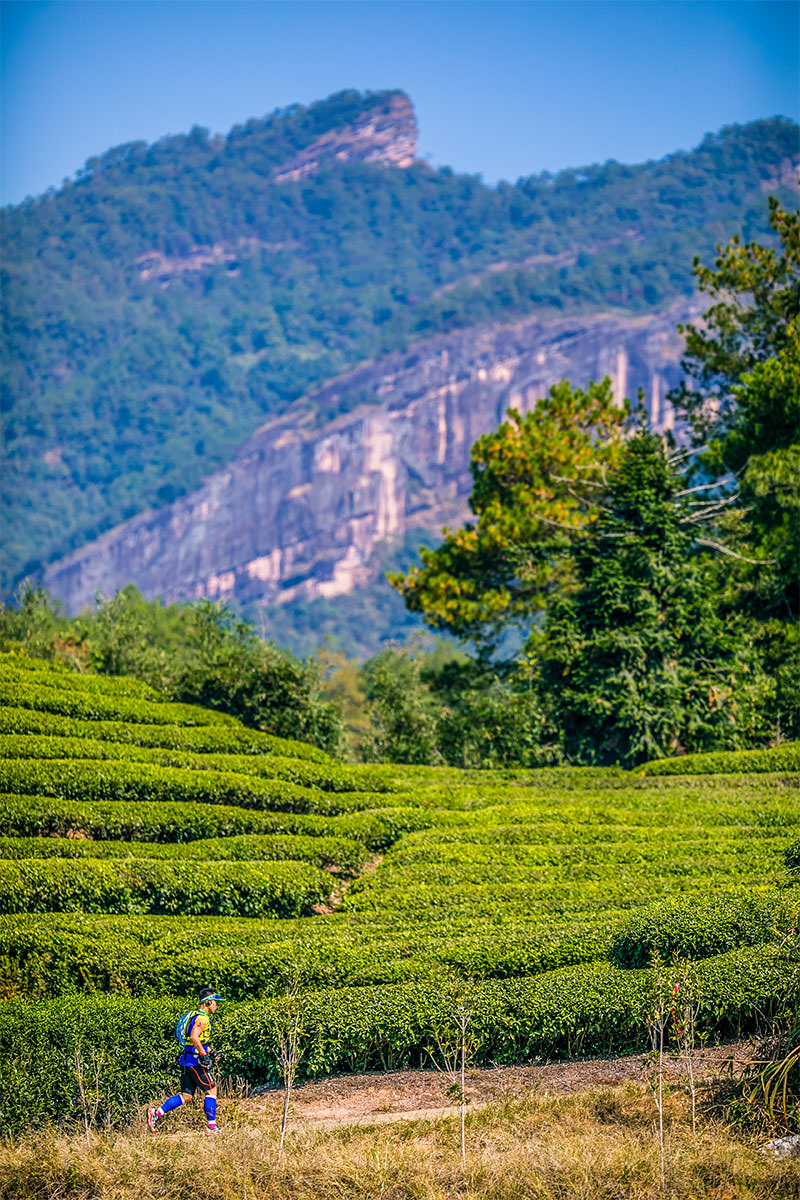 A small preview of running at the Wuyi Trail Race through the tea field trails and Mt. Wuyi.
Choose race entry to run one of the distances that is best for your athletic abilities and challenge.